StyleAndShop: shopping with style!
StyleAndShop is your only stop for shopping with style in Venice and Italy.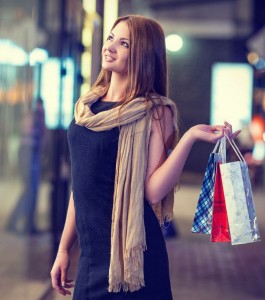 With more than 10 years of experience offering Personal Shopping services and assistance, we create unforgettable shopping experiences for you where you can just relax and let us do the work beforehand (researching, setting appointments in shops etc) and wow you with our knowledge of stores, ateliers, workshops and little boutiques where you will be able to discover the most unique shopping gems.
Your experience starts with us meeting at your hotel or at any other spot that is convenient for you.
After a brief chat about what you're looking for in terms of shopping and interests and about the plan for the day, we're ready to go shopping!
Whether you're looking for some inspiration, for something special for yourself or a loved one, or just for some shopping fun… let's go and attack the city…
Venice is at your feet! Literally… because comfortable shoes are what you need to tour the maze of little streets and alleys that cannot be reached either by gondolas or boats.
And if you need exclusive assistance for your shopping tour, we can design a personalized itinerary so that we will be able to reach every point of interest without hassle, either with a taxiboat or a gondola.
Just point it out in your request!
Contact us at info@styleandshop.com to book your shopping experience!
Not shopping in Italy? What about shopping in New York?
StyleAndShop welcomes you there, too!
Contact us at NYC@styleandshop.com